Yixuan Li

Yixuan (Fiona) Li is an artist working across a variety of media, including painting, drawing, installation, and conceptual art. Living between various places and countries allows her to create art that explores ideas around cultures and identities.

Dinner, 2021
Readymade dinner plates, acrylic paint
Dinner is an installation of 7 readymade dinner plates, painted to depict houses or buildings in which Li has lived. Connecting the act of eating with different domestic spaces, Li encourages us to reconsider the concept of home. What does home mean to you? What does it look like, sound like and feel like? The inclusion of buildings from different cultures allows the artwork to speak more broadly to the immigrant experience, and references ongoing migration practices.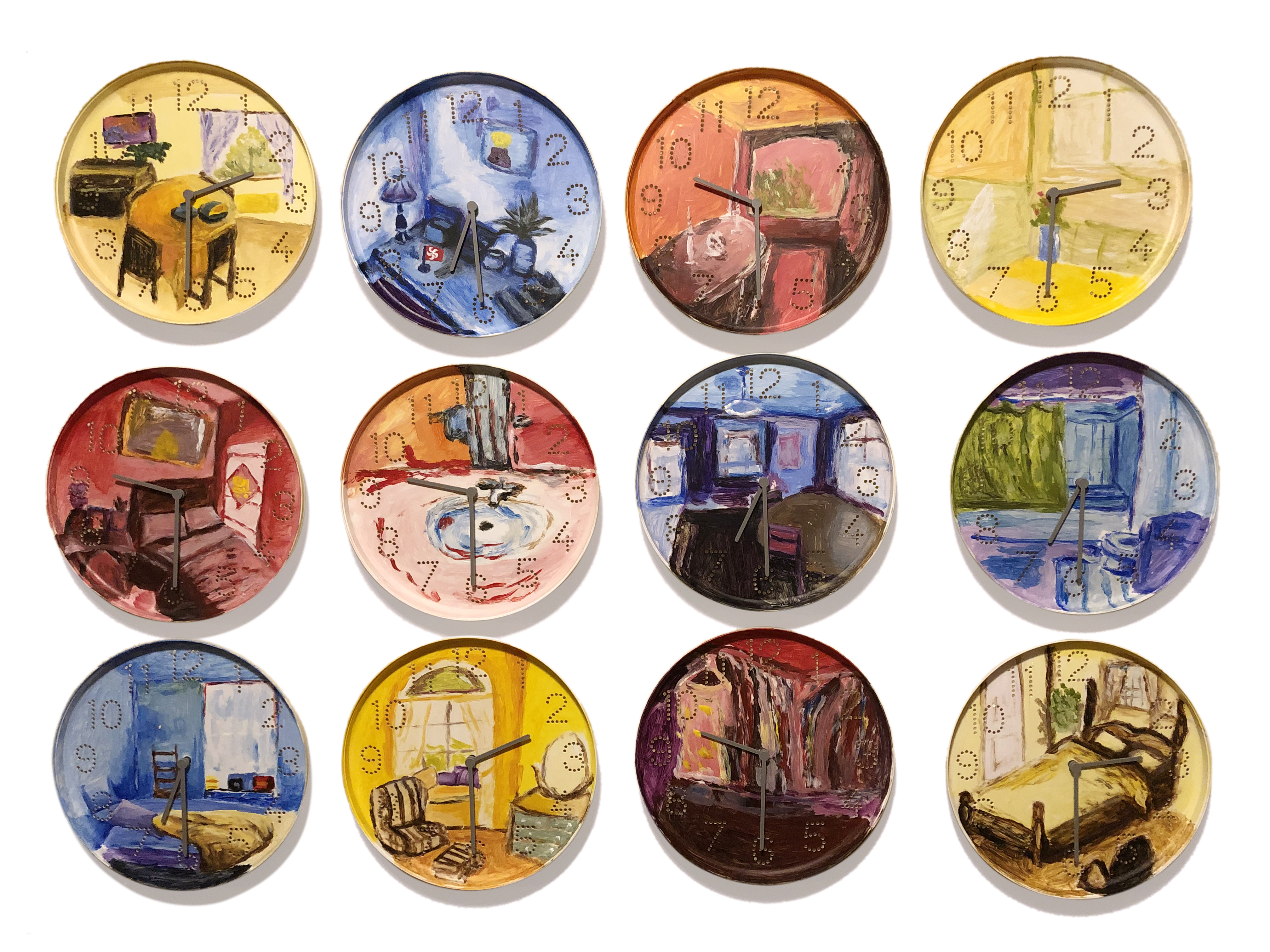 Nomad, 2020
Readymade wall clocks, acrylic paint


Drawing inspiration from the immigrant experience, Nomad explores disordered feelings of home. Using readymade wall clocks, the work includes 12 monochrome paintings of everyday scenes, from rooms in houses across three distinct time zones. Each colour represents a different place.